Welcome to our case study page! Here you'll find examples of how we have helped our clients achieve their business goals and overcome challenges. We believe in providing personalized solutions that meet the unique needs of each of our clients, and we're proud of the results we've achieved.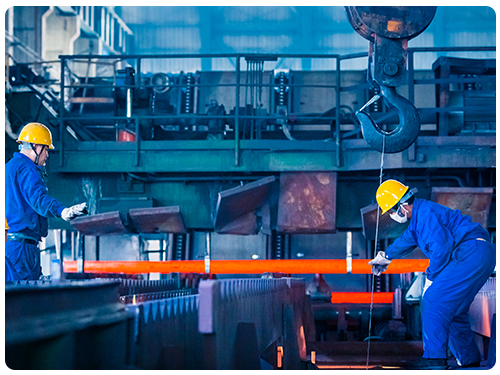 Digitalisation of precision tube manufacturing line.
The Auto Ancilliary OEM is part of a large group of companies with 50
years of mass production experience in manufacturing cold rolled
precision tubular auto components and providing innovative tubular
solutions to their customers. Having 10 manufacturing facilities across the country, the OEM is globally recognized as a premier supplier of tubular products.
The Manufacturing line mainly comprises of following equipment and
machines which are fully automated with their own control systems in
stand alone fashion.
Digitalisation of Turbine Part Manufacturing Facility.
Spread over a large area, the leading OEM's new flexible "multi modal"
factory was being set up at the outskirts of the city of Pune. The plant,
slated to manufacture different products for multiple businesses, will be
built using shared equipment, infrastructure, and manpower under the
same roof.
The manufacturer was aiming to build the facility into a "Brilliant
Factory" where all machines are connected for real time information
sharing to ensure product quality and production continuity. The aim was
also to have digitally interlinked manufacturing facility, quality
management, supply chain, distribution networks, and servicing units to
make it an intelligent ecosystem.